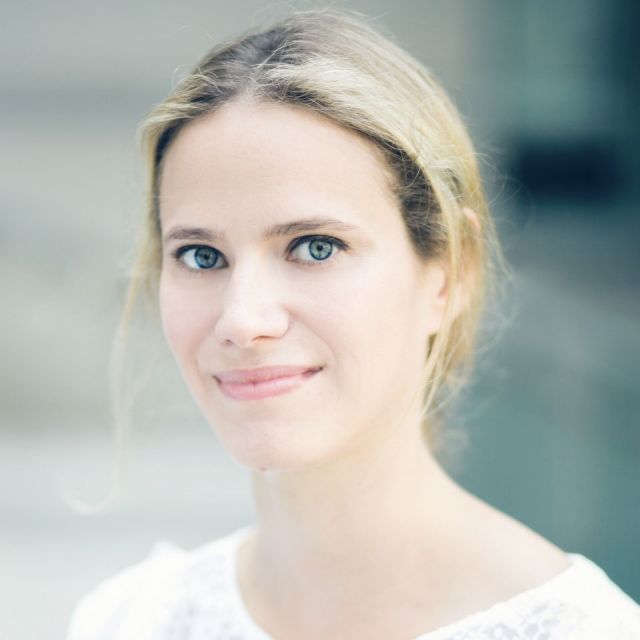 Faculty Spotlight: Emily Jacobs
The Jacobs Lab explores the tightly coupled relationship between our endocrine and nervous systems.
About Emily
Emily Goard Jacobs is an Associate Professor Professor in the Department of Psychological & Brain Sciences at UC Santa Barbara. Emily received her B.A. in Neuroscience from Smith College and her PhD in neuroscience from UC Berkeley. Before moving to UCSB in 2016, she was an Instructor at Harvard Medical School. In recognition of her work, she's received a NARSAD Brain and Behavior Young Investigator Award, an NIH Women's Health Career Development Award, a Robert Wood Johnson Foundation Health and Society Fellowship, and was named a National Academy of Sciences Frontiers of Science Fellow for "distinguished young scientists under 45."
How and Why Did You Get Into Your Area of Research?
I fell in love with neuroscience when I was at Smith College. My focus on women's health crystallized when I was a PhD student and I recognized that our research programs weren't serving men and women equally. While this is especially poignant in preclinical biomedical research (animal studies are conducted mostly in males) it's also true in human neuroscience, in terms of how scientists frame questions and design studies. At Berkeley, I saw a way for me to combine my interest in neuroscience with a personal commitment to ensuring that men and women benefit equally from our research efforts.
 The Jacobs Lab
My lab studies the relationship between our endocrine and nervous systems. We use neuroimaging, endocrine assessments, and computational approaches to decipher how major hormonal changes (e.g. neuroendocrine aging during menopause, oral hormonal contraceptives, the menstrual cycle, pregnancy) influence brain structure, function, and cognition.
Collaborators
UCSB values collaborative science. This was a major attraction to me when deciding where to build a lab. I'll happily trample over the boundaries of a discipline in pursuit of a scientific question. In that spirit, Mary Hegarty (PBS), Liz Chrastil (UC Irvine) and I are using immersive virtual technologies to determine the role hormones play in the aging of the brain's navigational system. Jean Carlson's group (Physics) works closely with my lab to understand how hormones drive the dynamic properties of the human brain across unprecedented timescales. We recently launched a project with Michael Goard's group (MCDB) to explore how neuroendocrine changes across the mouse estrous cycle impacts functional properties of hippocampal neurons using chronic 2P-calcium imaging. On a broader scale, my team is building the University of California Women's Brain Initiative, a UC-wide effort to integrate the collection of human brain imaging data across campuses to advance women's health.
Related Links